At Premium Minnesota Pork®, we're not only creating exceptional products. We're creating exceptional careers.
Schedule a One-on-One with a Recruiter
Schedule a quick call to see what a career at Premium Iowa Pork- Minnesota could look like for you.
It's easy as can be and you don't even need to fill out a full application yet!
Set up a time below to get started: 
Quality Assurance:
Producing the highest quality products that meet or exceed our customer's expectations is key focus at PIP.
We're looking for individuals who have a sharp attention to detail, are able to excel at a wide range of tasks quickly, and make good decisions. Key parts of the job include verifying cleanliness of the facility and equipment, monitoring of temperatures, weights, and labels, and inspecting products to ensure they are made to spec. Prior QA experience is always preferred but never necessary, and we are happy to train the right individual. In fact, continuous training is a key part of our QA team.
PAY RANGE: UP TO $21/HR BASED ON EXPERIENCE
Our QA team enjoy a usual Monday – Friday work week, mostly on first shift, with the occasional Saturday during the busy fall/winter season. We offer flexible scheduling throughout the week and attempt to maintain an "early out" rotation when individuals come in before production begins for pre-op responsibilities.
Production:
We produce high-quality pork so we make sure each piece we package meets our standards for excellence. Our production lines run slower to keep quality a priority. That results in a work environment that is less stressful than a larger facility. We process about 3,100 head a day.
Jobs range from equipment operators, to using a knife and packaging/shipping.
Our workers enjoy a Monday – Friday work week, predominately on first shift. We do require the occasional Saturday during our busy fall/winter season, usually two Saturdays a month.
PAY RANGE: $16 – $20.45 AN HOUR
Experience is a plus, but not required. We will train the right candidate. We have trainers who solely focus on new employees for each of our smaller departments.
Maintenance:
Our maintenance crew members keep our machines producing premium pork products. Three shifts available with weekend work on rotation only.
We're looking for individuals who are mechanically-inclined, and able to learn, to work in our Maintenance Department. This is your opportunity to get in on the ground floor of a career path that's poised for growth. You'll work on machines ranging from motors and conveyor belts, to doing basic electrical, plumbing and fabrication.
PAY RANGE: $18/HR AND UP
Experience is a plus, but not required. We will train. We partner with Northwest Community College to design training and education specific to the items that our maintenance staff works on.
Become Part of our Family
Being a part of our family means understanding the pivotal role you play in feeding our country and the world. We work hard to live up to the Premium in our name and in every product we produce. Our company isn't made up of meat packing jobs and pork production careers; we are a team of over 400 innovators, expectation exceeders, quick-learners, ladder climbers, quality-controllers, and positive thinkers. We do this all while harvesting, processing, and packaging some of the most exceptional ABF pork on the market. And we're growing.
In addition to competitive starting wages and opportunities for growth, Premium Minnesota Pork® employees enjoy
Health / Dental /Vision Insurance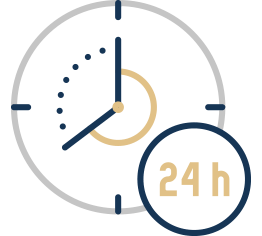 Changing The Way Pork Is Produced In Minnesota
Premium Minnesota Pork® is a family-owned company. We are THE largest processor of antibiotic-free pork. That means we're focused on quality over quantity and our plants reflect that. Our hogs are raised without antibiotics or added hormones and are always vegetarian-fed. We are committed to providing the highest-quality products and ensuring everything leaves our facility exceeding the expectations of our customers.